It's hard to believe it's been five years already.
The fifth annual ACEMS retreat returned to the same town where the first retreat was held, in Glenelg, South Australia.
The 2019 retreat was held across three days, Wednesday 30 October to Friday 1 November, for 143 attendees at the Stamford Grand Adelaide, just down the street from where the 2015 retreat was held. That, obviously, wasn't the only change since the first retreat.
Gone was the initial 'getting to know each other' phase that we saw in Glenelg in 2015. There was very much a comfortable feeling as members gathered at this beach-side venue near Adelaide.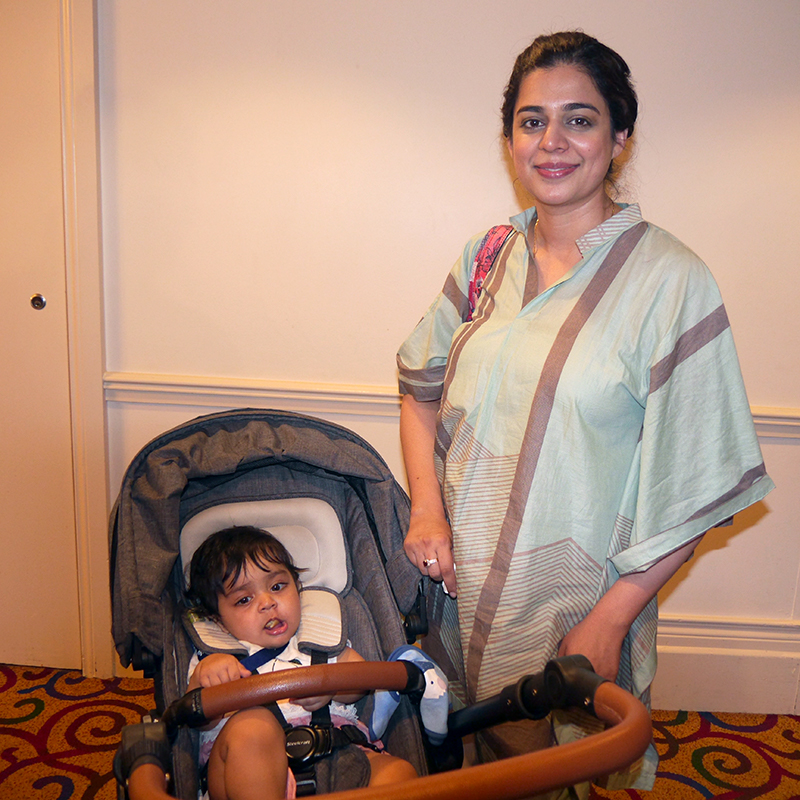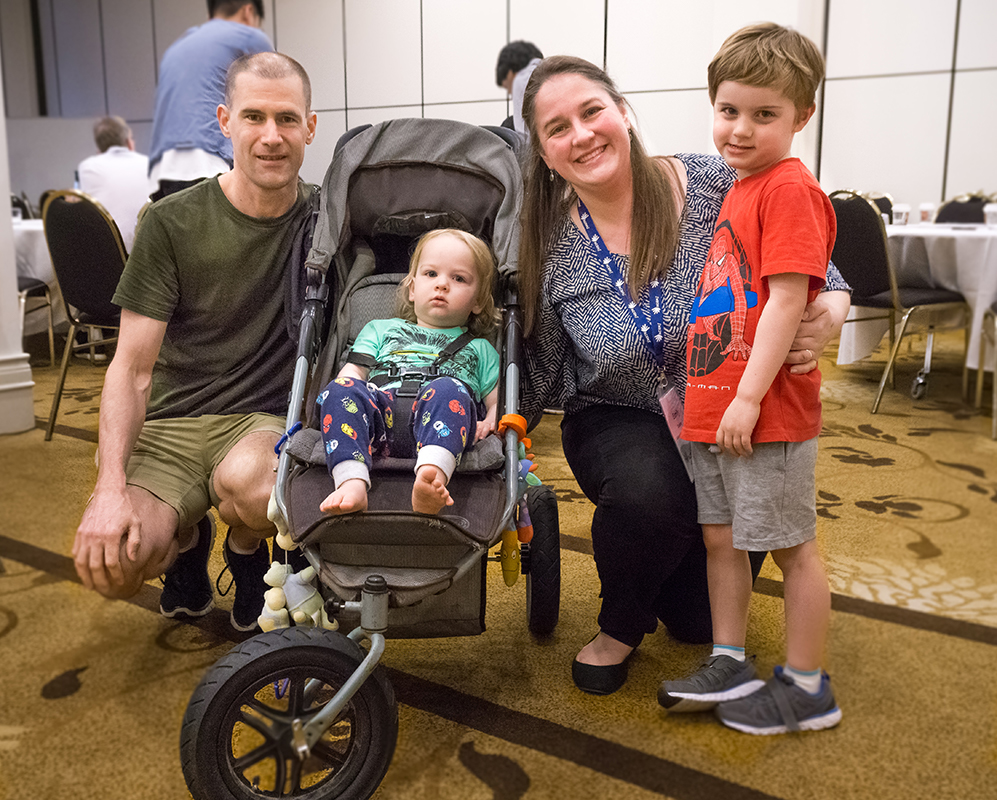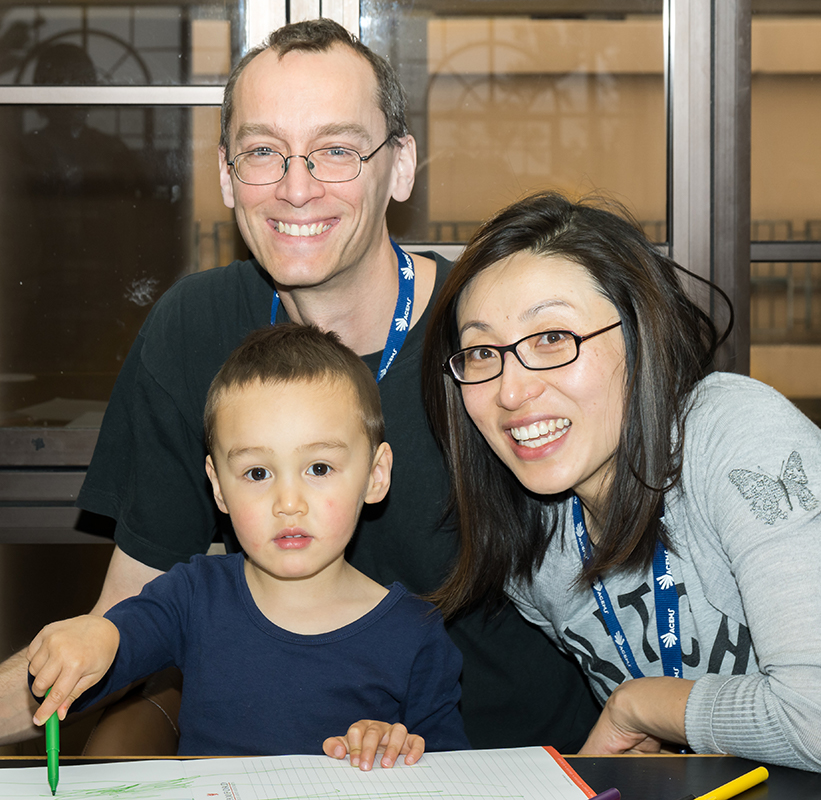 Adding to that atmosphere were more partners and children than ever before. ACEMS Director Peter Taylor passed along this comment from a senior ACEMS member after the retreat:
There has been some subtle but quite profound shift within the Centre that has translated into a much kinder, gentler, positive and supportive environment. Perhaps it is just the gradual chipping away of old-fashioned notions about what mathematicians should be like. Perhaps it was the little kids running around the retreat! But I for one was very impressed by the sense of shared mission and respect/appreciation.
The 2019 retreat began like the last few have, with a focus on industry engagement. Dr Steven Barry from Airservices Australia gave the keynote for the industry session on working within and with industry. Steve talked about why mathematicians are so helpful with the problems his organisation faces.
"It's about thinking logically. That's what professional mathematicians are very good at it," said Steve.
The industry session also featured talks from Partner Investigators Petra Kuhnert (CSIRO) and Juan Ortiz (Australian Institute of Marine Science), and representatives of our Industry Affiliate Members including Simon Grainger (Bureau of Meteorology), Philip Bell (Australian Bureau of Statistics), Jessica Cameron (Cancer Council QLD) and Guy Blucher (DST Group).
The retreat once again provided members with a chance to see what was going on when it came to research around the Centre. A lot of that research was supported by the various internal funding schemes now available to members.
They include the International Mobility Programme (IMP) which helps students and ECRs establish international collaborations by travelling abroad. Research Fellow Steve Psaltis (QUT) talked about his trip to Oxford and Research Fellow Dorota Toczydlowska (UTS) shared her experience from her research trip to Japan.
Associate Investigators Anthony Mays (UoM), Joyce Zhang (UoM) and Boris Beranger (UNSW) gave an overview on how the ACEMS Research Support Scheme (RSS) helped them and their research. The RSS is designed to assist ACEMS Research Fellows and Associate Investigators with funding for projects that fit within the scope of ACEMS' research programs.
Research Fellows Rachael Quill (UoM) and Steve Psaltis (QUT), and Associate Investigator Mark Fackrell (UoM), showed how the ACEMS Industry Collaboration Support Scheme (ICSS) allowed them to work with ACEMS Partner Organisations and Industry Affiliate Members.
As always, there was a good mix of research talks from members from around the Centre. ACEMS Chief Investigator Louise Ryan (UTS) gave the keynote research talk, on her cross-node collaboration project with the New South Wales Chief Scientist and Engineer's Office on water resource management.
In addition, the 2019 retreat featured research talks from ACEMS Students, Research Fellows and Associate Investigators, including David Gunawan (UNSW), Laura Boyle (UoA), Rhys Bowden (UoM), Julie Vercelloni (QUT), Jacinta Holloway (QUT), Josh Ross (UoA), Jiesen Wang (UoM), and Eric Zhou (Monash).
The second day of the retreat featured an interesting interactive session on 'The Challenge of Perfectionism' which was facilitated by Mark Dean from En Masse. Participants found it useful to discuss this difficult topic with their colleagues, including how perfectionistic tendencies can be enabling or debilitating depending on the context and the bigger picture.
The final day of the retreat featured a MathsCraft session for ACEMS members. MathsCraft is ACEMS' flagship outreach program. In the retreat session, ACEMS members got to experience what normal MathsCraft students do in a typical session and they had a lot of fun doing it.
Finally, one of the highlights of the retreat was the Welcome Dinner for all attendees. Peter Taylor took time to highlight many of the individual and group accomplishments by Centre members. Preceding the dinner was the launch for the second season of the ACEMS podcast, The Random Sample, hosted by ACEMS Media and Communications Officer Tim Macuga.
Participants left the retreat energised and looking forward to another fantastic year working together to progress the Centre's goals in 2020.
There were 143 retreat attendees:
Industry partners
13
Research Fellows
13
Students
60
Chief Investigators
11
Associate Investigators
32
Board members
2
Professional Staff
12